Fall Retreat 2023 | Living Our Practice with Awareness and an Open Heart
2023 Fall Retreat
Living Our Practice with Awareness and an Open Heart
November 3–5, 2023
A weekend vipassana retreat online via Zoom.
The link to Zoom, to be used for all sessions, is emailed the day before the first session.
Event Details
Times: To come
Time zones: Times listed are in the Eastern Time Zone (Ann Arbor, MI, USA). To convert to a different time zone: Use Time Zone Converter
Suggested donation:
Full-time $125-$300
The registration donation ask range is set intentionally low to encourage your generous dana donations to the teachers. 
All are welcome. No experience is necessary.
No one will be excluded for financial reasons. Contact om@deepspring.org to make arrangements.
Description
Instruction will be offered for all levels of experience
A meditation retreat is a wonderful opportunity to experience our own inner being while sharing in the support of others. The retreat will be held in silence; those joining will maintain that silence from their homes as best they can, around family, necessary work, and other matters.
There will be clear instruction in sitting, standing, and walking meditation for beginners and experienced meditators, evening talks, optional discussion periods with the teachers, and some chanting from various spiritual traditions.
We'll bring in three practices through the retreat. Vipassana is a simple and direct practice: the moment-to-moment investigation of the mind/body process through calm, focused awareness – which allows us to experience sensations, emotions, thoughts, and consciousness with greater clarity and balance. The meditation derives from the Theravadin Buddhist tradition, but no special religious belief nor ritual is necessary. This process of opening non-judgmentally and compassionately to ourselves moves from the practice period to the whole of our lives. It contributes to a profound sense of peace and harmony. Pure Awareness meditation invites us to rest in spaciousness, in our true being. The third practice woven in is that of Lovingkindness and the Open Heart.
After four years of leading these Zoom retreats (and after decades of leading live retreats), we have found people can go deep into their homes and benefit by learning better how to carry the practices into their daily lives. Pre-retreat guidance will be offered on how to prepare yourself, those who share your home, and your meditation space for your retreat.
The daily schedule will be shaped to include people worldwide, in many time zones, as best we can.
Noble Silence at Online Retreat
Facilitators
Barbara Brodsky, Aaron and John Orr
About the teachers
About Aaron
Questions?
Contact Barbara Brodsky at deepspringbarbara@gmail.com with any questions.
Dana
All Deep Spring Center teachers offer their time on a dana basis, joyfully sharing the teachings. Your free-will offerings are always appreciated.
Offer dana to Deep Spring Center teachers.
Donations to Deep Spring Center are used for technical support and operating expenses.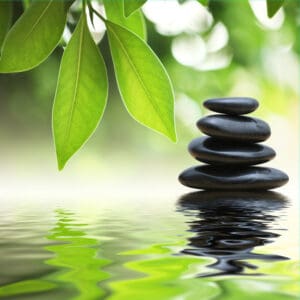 Deep Spring Center teachers offer their time on a dana basis, joyfully sharing the teachings. Your free-will offerings to them are greatly appreciated, as they receive no compensation from Deep Spring Center. Offer dana to Deep Spring Center teachers.