2022 Fall Retreat
Awakening – as Sudden, Gradual and Both
October 29 – November 5, 2022
A week-long vipassana retreat, online via Zoom.
The link to Zoom, to be used for all sessions, is emailed the day before the first session.
Event Details
Times: To come
Time zones: Times listed are in the Eastern Time Zone (Ann Arbor, MI, USA). To convert to a different time zone: Use Time Zone Converter
Suggested donation:
Full time $200 – $800
Auditor $120 – $800
The registration donation ask range is set intentionally low to encourage your generous dana donations to the teachers. No one will be excluded for financial reasons.
Full-time participants: Instruction will be offered for all levels of experience.
Auditors: Auditors can listen live to the instructions, discussions, and dharma talks and meditate with the group but will not be permitted to ask questions or participate in the small-group meetings.
All are welcome. No experience is necessary.
No one will be excluded for financial reasons. Contact om@deepspring.org to make arrangements.
REGISTRATION FOR FULL TIME 2022
Registration deadline: October 27, 2022
Description
For millennia spiritual aspirants have contemplated whether enlightenment is a sudden experience or a gradual process.
During this retreat we will reflect on and practice on both levels: Ultimate Reality where awakening can be experienced as sudden, immediate, all-encompassing, and the Absolute Truth of our being; and the gradual path that is grounded in awareness of key teachings, such as the Four Noble Truths, the Eight-fold Path, and Dependent Origination.
All of us have experienced moments of awakeness. These don't mean we are awake all the time. How do the gradual and sudden paths come together in our experience? How do they inform our experience and change us? Deep practice will take us there.  We come to know all of it as being grounded in love.
The retreat will include clear instructions for Vipassana and Pure Awareness meditation for all levels, dharma talks, meditation periods and small group meetings. We understand you are meditating in your home, while living with often noisy family or others. This is our life!  Our homes (and our hearts) must become our retreat centers! A zoom retreat can help us bring our practice into daily life.
Full-time registrants are asked to clear their schedules as much as possible, to truly be present and maximize the value of the retreat for themselves.  In this way, we form a true retreat sangha. Those who cannot commit in that way may choose to join as an auditor. Auditors will be able to listen to the live zoom talks and will receive the same audio files as full-time participants so they can listen at any time but will not actively participate with groups and questions periods. Please decide which method works best for your needs.
The daily schedule will be shaped to be able to include people worldwide, in many time zones, as best we are able.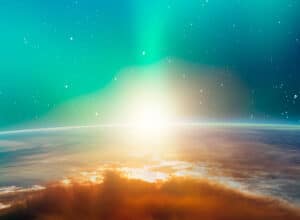 Deep Spring Center teachers offer their time on a dana basis, joyfully sharing the teachings. Your free-will offerings to them are greatly appreciated, as they receive no compensation from Deep Spring Center. Offer dana to Deep Spring Center teachers.