Awakening into our Future: A week of meditation and spiritual inquiry
Because of Covid-19 and safety issues, Oakwood Retreat will be held via Zoom this year. All students and teachers will be on Zoom.
Our world has seen huge changes because of the coronavirus pandemic, yet we have made our way through. At times it may have seemed like everything was falling apart and we were left with a profound feeling of uncertainty. But most of us have found times of joy and meaning too. What now? What sustains us? How do we establish a ground of Wisdom and Compassion to carry us into the future? Now more than ever the dharma and our meditation practice can be a refuge to meet the present challenges.
During this retreat we will explore through our practice the ancient teachings of impermanence and dissolution as well as non-duality, wherein nothing falls apart or has ever fallen apart.
In the beautiful book, Holy Teachings of Vimalakirti, it says: That which has no intrinsic substance and no other sort of substance does not burn, and what does not burn is not extinguished; such lack of extinction is the meaning of "peace." In retreat we seek to understand this wisdom in the depths of our hearts; how to live within both relative and Ultimate reality. Our meditation draws on mindfulness, Vipassana and Pure Awareness. Clear instruction will be offered for all levels.
Heart-centered practices such as guided metta (lovingkindness) meditation and chanting are also part of our week together. Darshan offers us yet another way to experience our radiant hearts. A special focus of the week will be how to practice and hold our hearts open with the discomfort, stress and pain of today's world, and reawaken to joy.
Being with spiritual community is especially helpful during these times and you are invited to join us for an-in depth week of dharma.
The days will include early morning meditation, chanting, daily instruction, small group meetings, an evening dharma talk, sitting meditation live (with the zoom group or on your own), and guidance for walking meditation on your own. On two afternoons, optional darshan with The Mother will be offered.
We recognize that some people participating with Zoom from home will have others in the home and will not be able to observe total silence. Please just do the best you can, with mindfulness of the home and people around you. In our week-long retreat in 2020, many people found the retreat a helpful way to integrate retreat and home life and learn how to do deeper practice at home.
We look forward to sharing this October retreat week with you.
Event Details
Location: Held online via Zoom
Suggested donation: $200 – $800
The registration donation ask range is set intentionally low to encourage your generous dana donations to the teachers. No one will be excluded for financial reasons.
Full-time participants: Instruction will be offered for all levels of experience.
Auditors: Auditors can listen live to the instructions, discussions, and dharma talks and meditate with the group but will not be permitted to ask questions or participate in the small-group meetings.
Dates and registration:
September 28: Registration deadline
October 2-9: Register
Time zones: Times listed are in the Eastern Time Zone (Ann Arbor, MI, USA). To convert to a different time zone: Use Time Zone Converter
Facilitators: Barbara Brodsky, Aaron, John Orr
Offer dana to Deep Spring Center teachers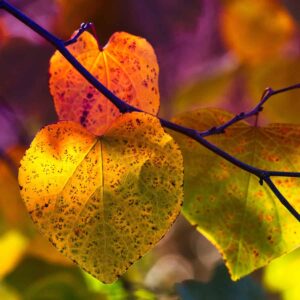 October 2, 2021 – October 9, 2021
Links to Zoom are emailed the day before each session.

Deep Spring Center teachers offer their time on a dana basis, joyfully sharing the teachings. Your free-will offerings to them are greatly appreciated, as they receive no compensation from Deep Spring Center. Offer dana to Deep Spring Center teachers.