Emerald Isle Retreat
Realizing The Undistorted in A Distorted World
April 23 – April 30, 2022
Barbara Brodsky, Aaron and John Orr
John Orr will be leading the retreat live on Emerald Isle and Barbara Brodsky will be leading it for the online people from her residence in Ann Arbor, MI. The morning meditation instruction periods and the evening dharma talks (provided by Barbara, Aaron, and John) will be broadcast via Zoom and in essence, bring the in-person retreat and online people together, but only for these instructional/dharma talk periods. Otherwise, the retreat will be conducted separately as an in-person retreat on Emerald Isle OR as an online retreat via Zoom.
Please note that inquiries and registrations for this retreat need to happen separately. To attend in-person contact Patty Smith Overman, for online via Zoom use this page to register.
To attend in person:
In-person is full and registration is closed.
To attend online via Zoom:
Suggested donation for online only:
$200 ⎯ $800

REGISTER


Registration deadline for online only is Thursday, April 21, 2022
No one will be excluded for financial reasons
Description:
As we move into the third year of a stubborn and seemingly endless pandemic, ongoing political divisiveness and hatred, and high inflation many people are feeling anxious and confused. Our world and our lives are on edge and may feel distorted and out of control at times. The outer distortion may touch our inner distortion and fear, negativity and anger may arise. As Dharma practitioners, it is our gift and responsibility to take care of the distortions within ourselves so we can meet the present world we live in with increasing balance and kindness.
Using the wisdom practices of Vipassana and Pure Awareness and our heart-centered Brahma Vihara Meditations we have the tools needed to work with distortion whenever it arises. We don't fix what we perceive as being distorted, as much as, skillfully address the distortions as they arise and come to know that which is undistorted within ourselves, which is our Buddha Nature or Christ Consciousness. How do we come to know the clear and balanced in a world of distortion? Through our practice and during this weeklong retreat we will become increasingly aware of and stabilize the experience of the undistorted and learn to rest in it. We do this as a service to ourselves and all beings!
People will participate live or on zoom. All retreat talks, instruction periods, and sittings will be available to everyone. For those joining from home, we know you may be attending in a non-silent environment. We invite you to just do the best you can with your life situation.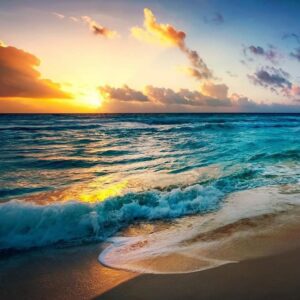 Deep Spring Center teachers offer their time on a dana basis, joyfully sharing the teachings. Your free-will offerings to them are greatly appreciated, as they receive no compensation from Deep Spring Center. Offer dana to Deep Spring Center teachers.