Living in the New Consciousness
A Workshop held at Interfaith Center for Spiritual Growth and Online
When: Saturday, March 25, 2017
Time: Doors open: 12 noon | Workshop: 12:30-4:30 (Eastern)
Where: 704 Airport Drive, Ann Arbor, MI
Cost: Local – $35
           Online – sliding scale – $20-$80
Registration closes Friday, March 24, 2017.
All Deep Spring Center teachers offer their time on a Dana (donation) basis, joyfully sharing the teachings. Your free-will offerings to the teachers are welcome.
You can offer dana to  Barbara Brodsky anytime. Please make the check out to Barbara Brodsky and mail to:
3455 Charing Cross Road
Ann Arbor, MI  48103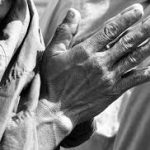 Many of you are familiar with the teaching of Aaron, whom I have channeled for almost 30 years. In the past decade, I also have channeled other entities, especially the Mother (an expression of the Divine Mother) and Jeshua.  Their messages are of lovingkindness, and of awakening into the fullness of who we are.
After channeling Jeshua at the Interfaith Center service this last Christmas morning, Spirit came to me to ask if I would be willing to channel a workshop with all three speaking. I replied that it would be my honor.
Aaron will offer the opening talk: The whole earth is opening to a higher consciousness, and we are a part of that expanding consciousness.
We are what he calls "angels in earthsuits. We have come to learn and practice compassion, balanced with wisdom. How do we do the work we came to do. Aaron said: I would talk about the dilemma of human incarnation, becoming lost in the darkness, the way fear arises with that sense of loss, and how that fear is part of the path.  "T'was Grace that taught my heart to fear, and Grace those fears relieved…"
Then Jeshua will step in. In His words: I would choose not to talk too much, but to remind people that in my lifetime as Jeshua I certainly did walk in darkness at times, how I reconnected with the light, and how I can be with them as a connection to the light. I would remind them that it is not me, Jeshua, but their own Awakened Consciousness that is the connection to the light, that the doorway is within, and help them to remember how to hold that doorway available to themselves and to others. But I would do it also with energy, not just words, whereas Aaron works more just with words.
Finally, The Mother will join us: I would enter and just offer the short darshan with each person, no words or only a very few; holding their hands; making eye contact; helping to raise consciousness; helping to reconnect them to the loving heart. Or perhaps a guided meditation with the group. The intention will be to help you remember and more deeply trust your deepest truth.
And then we will give it back to Aaron for a short closing talk and time together in the Social Hall.