Winter/Early Spring 2017
Introductory and Continuing Vipassana Meditation

This class is designed to support the establishment and progressive development of a regular meditation practice. Each class period will include instruction in vipassana meditation, practice sessions of walking and sitting meditation, and opportunities to reflect, share, and learn in a supportive community. These instructions come from the Buddhist tradition, but they are taught without religious forms, beliefs, or rituals.
Teachers:
Nina Magshoodi
Nina came to Deep Spring Center in 2012 to clarify and deepen her meditation practice and nurture her spiritual path. She was drawn by the beauty and clarity of the teachings and the love, wisdom, and compassion of the teachers and community who practiced them. Vipassana and the other heart-centered practices have supported Nina in using the experiences of her life to release suffering, discover the radiance within herself and others, and support her in living in greater alignment with her heart's intentions. She recently completed a one-year meditation instructor training through Deep Spring Center and feels honored to share this practice with others as she continues her learning and growth. 
Mike Kost
Several years ago Mike undertook a year-long spiritual sabbatical that allowed him to learn and practice Vipassana Meditation during several long, silent retreats. He had previously practiced a variety of other meditation techniques for more than 25 years but realized that Vipassana Meditation helped bring about a greater sense of awareness and compassion. He recently completed a year-long meditation teacher training program at Deep Springs to share this simple yet profound meditation technique with others.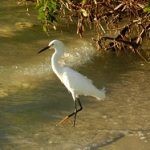 Teachers: Mike Kost and Nina Maghsoodi
Level: All levels
Prerequisite: No prerequisite
Held at: Interfaith Center for Spiritual Growth
704 Airport Blvd., Ann Arbor, MI  38106
Get Directions
Fee: $105
Contact teacher: Mike Kost – kostmike@gmail.com
Nina Maghsoodi – showup@umich.edu or 517.614.1205
7 classes | Thursday
Jan. 12, 26; Feb. 9, 23; March 9, 23; April 13
Time: 6:00 pm – 8:00 pm
All Deep Spring Center teachers offer their time on a Dana (donation) basis, joyfully sharing the teachings. Your free-will offerings to the teachers are welcomed.